Nagpur March 11, 2015:Annual meetings of Akhil Bharatiya Pratinidhi Sabha (ABPS),highest body for policy formulation and decision making of Rashtreeya Swayamsevak Sangh (RSS), will be held on March 13, 14and 15th , 2015 at Reshimbagh, Nagpur in Maharashtra.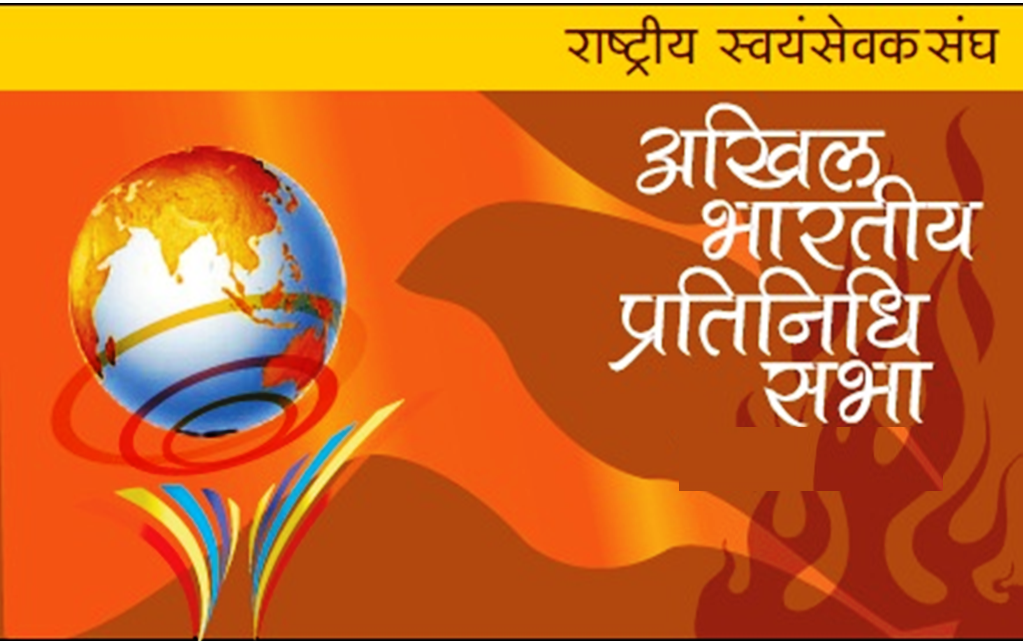 RSS Sarsanghachalak Dr.Mohan Bhagwat and Sarakaryavah (General Secretary) Suresh Bhaiyyaji Joshi will chair the 3 day proceedings. Dr. Mohan Bhagwat will inaugurate the ABPS meet on March 13th, Friday at 8.30am.
Representatives elected from RSS Shakhas of all regions of the country, state level office bearers of RSS, National office bearers of Sangh affiliated organizations will attend he meeting.
Nagpur is the place of where Rashtriya Swayamsevak Sangh (RSS) was founded in 1925. Last year the ABPS meet was held atat Rashtrotthana Vidyakendra at Thanisandra in Bengaluru.
Prominent leaders fromBharateeya Kisan Sangh (BKS), an organization working for farmers;Vanavasi Kalyan Ashram (VKA), a tribal welfare organization;Akhil Bharateeya Vidyarthi Parishad (ABVP)one of the biggest student organization of the country;Bharateeya Majdoor Sangh (BMS)a leading workers union;Vishwa Hindu Parishad (VHP), a forum of Sadhus, Sants and Pontiffs;Bharateeya Janata Party, one of the most important political parties of India, are attending the meeting.
Office bearers ofVidya Bharati,Vijnana Bharati,Kreeda Bharati,Sevabharati, Samskrita Bharati, Samskara Bharati, Laghu Udyoga Bharatias well as leaders fromRashtra Sevika Samithi, Swadeshi Jagaran Manch, Deendayal Samshodhana Samsthe, Bharat Vikas Parishad, Shaikshanika Mahasangha, Dharmajagaranawill also participate in the conclave.
Several organizations with special focus such as Sakshama, working for the blind;Seema Suraksha Parishat,which is committed to boost confidence among people of border districts,and Poorva Sainika Parishat, working among retired soldiers will be represented in the meeting.
Activities of all the above organizations will be presented in the meeting. State wise activities of the RSS will be reviewed. Important national issues will be discussed and necessary resolutions will be passed in the meeting.
More than 1400 Social workers of different walks of life from nook and corners of the country will participate in the meetings.